5'7" Performance Fish #6512
user friendly and versatile with hidden performance
Our take on the twin fin with stabilizer all-round performance fun board. We tested it from waist high shories at home to 8' foot Uluwatu and it has come up trumps. Plenty of hidden volume with a single to double concave and vee out the tail. Width through the middle but with the flyer and pulled in tail it's surprisingly performance orientated. It also has plenty of speed and versatility which has made this a favourite with all our team riders. For an all round board to cover most conditions it's hard to go past. Ride as a thruster, a twin or a twin with stabilizer depending on the waves or how you're feeling that day.
Shipping for Australia on our boards is :
Pick up your board for FREE at the Noosa factory
For boards OVER 7ft- $290 flat rate
For board UNDER 7ft- $210 flat rate
Shipping for International Board orders will require a custom quote. We will be in contact with you shortly after purchase.
If you have any questions, hit up Doc at doc@thomassurfboards.com
30% off all fins with board purchase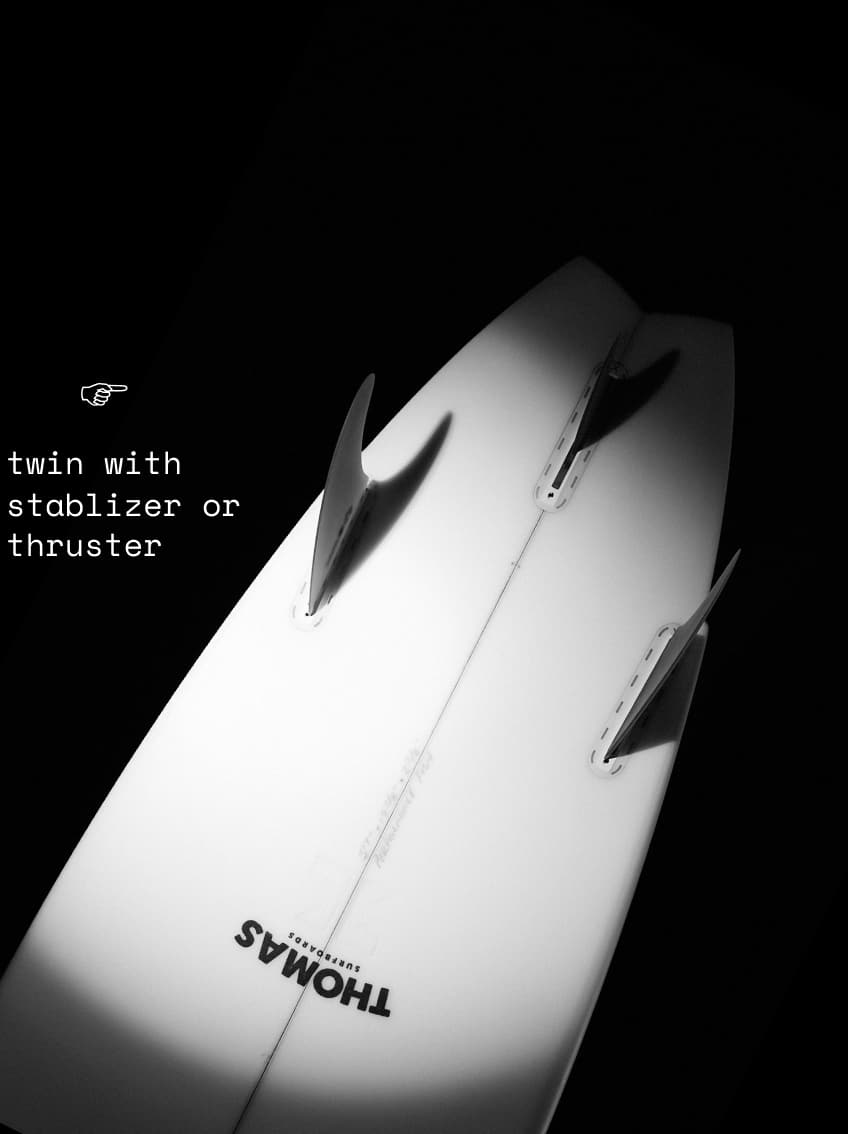 Performance Fish
user friendly and versatile with hidden performance
All boards
All Shortboards
All Surfboards
Performance Fish
Performance Fish - this
Performance Fish
Collection - Performance Fish