Custom Surfboards
Ahh, the old custom surfboard aye? How could it not hold a special little spot in any surfboard enthusiast's heart? It's a vessel designed specifically for its captain, an extension of identity and style, an expression of feeling.
Building you a custom surfboard is what we are all about, built to last, built to look good, built to work.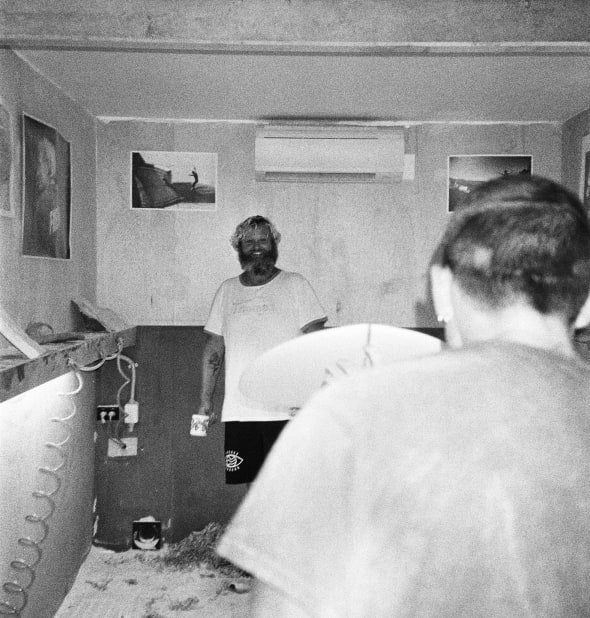 Our team of craftsmen are here to ensure that every step of the manufacturing process leads seamlessly into the next, with your vision guiding the whole process.
This is what we love doing, it's what we pride ourselves on - we treat every board as if it were a piece of art.
Ordering a custom surfboard means you get to choose from an endless combination of colours, materials, designs and sizes.
If you know exactly what you're after, let's get it done! If this feels a little overwhelming, don't worry, we've broken it down into a few easy steps.
Step 1
Have a browse through our models online, there you can find information and descriptions on how each board has been designed to feel under your feet. You'll also find  a breakdown of our recommended dimensions for each model listed.
After you have been through our range of surfboards, pick two or three models that jump out at you.
Step 2
Time to reach out to us. Let us know what models you like and why, what waves you are usually surfing, and your general surfing ability.
It's helpful to know where you want to take your surfing, and what you're looking for in  a new board.
It's also handy to know your height and weight to ensure you're getting the right dimensions.
From here we can chat through in more detail what model is going to suit you best.

Step 3
Now we have narrowed down the size and model of your new surfboard, it's time to decide on its aesthetic.
These options include;
Stringers
Colours and artwork 
Finishes 
Fin System's

The best way to start here is to browse through our catalogue of stock boards - there you'll find plenty of inspiration for colour combos and glassing styles. There are plenty of boards to check out on our instagram too. If you have specific colours you would like, providing pantone colour numbers is ideal, but often a screenshot will suffice. 
*Our glassing team will do their very best to match these colours. Every colour mixed in the factory is done by hand and eye, so while we can't guarantee a perfect match, we try our darn hardest*